Steadfast
The Steadfast Network has over 380 general insurance brokerages in Australasia who receive superior market access, exclusive products and services, backed by the size and scale of the Steadfast Group.
Brokers in the Network have access to over 160 products and services which support their business and allow them to focus on their clients' insurance and risk management needs. Key benefits to being a Steadfast Network broker include improved policy wordings, broker services, exclusive access to Steadfast's technology and triage support for challenging claims.
Insurer partners have access to over $5.0 billion of gross written premium from the small-to-medium enterprise market through the Steadfast Network.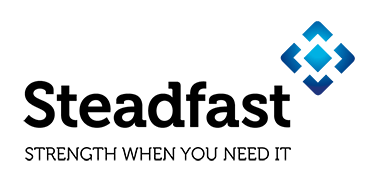 NIBA
NIBA is the peak body of the insurance broking profession in Australia and represents around 360 member firms and more than 2000 individual Qualified Practising Insurance Brokers (QPIBs) throughout Australia. In total NIBA represents an estimated 90% of all insurance brokers in Australia.
Since 1982 NIBA has been a driving force for change in the Australian insurance broking industry. It has supported financial services reforms, encouraged higher educational standards for insurance brokers through NIBA and other education providers, and introduced a strong, independently administered and monitored Insurance Brokers Code of Practice for members.
Ausure
Ausure is one of Australia's largest providers of insurance broking and financial planning services not owned by a bank or insurance company. With offices right across the country, our team of insurance advisers manage business insurances across many industries, from many providers ensuring businesses are properly protected from risks and our financial planners guide the investment, risk and strategy for both business owners and individuals.
At Ausure, we make it our business to offer all the insurance advice a business needs, working with reputable insurers to source appropriate policies and put them in place. In addition to this we offer personal insurance, life insurance and wealth management advice, helping you manage all your needs in one place.